Red Burrito opened its doors in January 2006 at the heart of Vancouver's Italian District – Commercial Drive & East First avenue.
Providing unique Burrito-Taco serving with smile at an affordable price, Red Burrito quickly became a well-known local Mexican restaurant. The food always been made fresh daily in-house using high-quality ingredient. Over the years the concept remained unchanged: Keep it simple and offering real items.
Red Burrito is today serving 4 locations in Vancouver and North Vancouver. Still continuing serving you great food at a good price.
Cheeeers!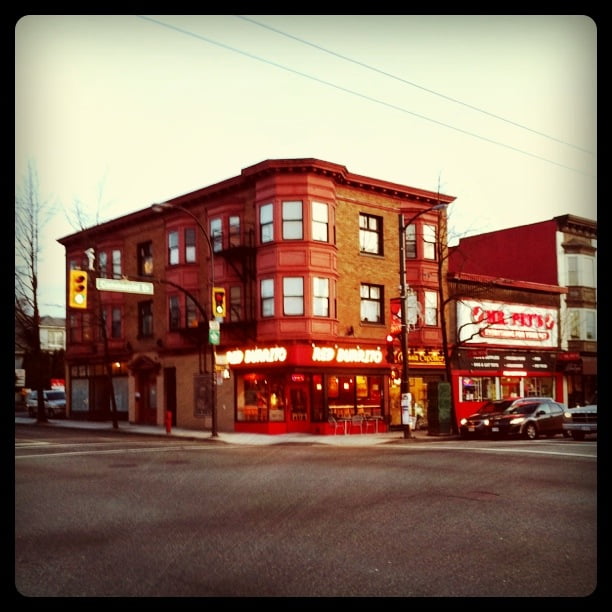 what our customers say about us
Testimonials
Unique experience! The decor is lively yet comforting and authentic without the kitsch creating a tasteful aura for our dining guests. Señores, señoras, and niños of all walks of life are treated like familia by the staff!
One of my favorite Mexican food restaurant.
I can assure you this food is authentic! Wonderful service and atmosphere!
The food is fresh and all the ingredients are of the highest quality.
The menu has choices for everyone. It is the kind of place you want to come back to.